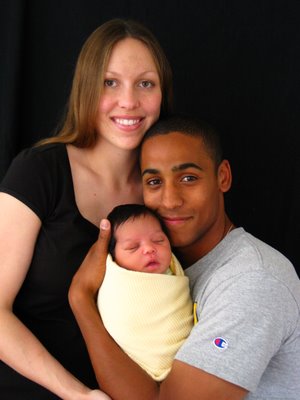 Last year on this sunny Friday, with
weather
just like we're having today, the three of us drove down to Fort Mac for Alla's 10-day check up. On all those bumps and curves around the coast I held my belly, still so sore from my cesarean. And she was back to birth weight, 9 pounds 5 ounces.
Today we headed down there for her 12 month appointment, and 4 shots this little baby had to endure.
Alla's one-year-old stats:
23 pounds 1 ounce (she's lost some weight due to the horrible
rotavirus
that attacked her last week)
31 inches tall (she's grown 2 inches in 3 months!)
head circumference 46 cm
Happy Cinco de Mayo everyone! Have a happy weekend!